Beginner Kids Martial Arts Classes Enrolling In December
Give your child a head start and a new way of life through newfound self-esteem, discipline, confidence and a top-notch martial arts education at The Academy in Appleton!
The Academy has a Kids Martial Arts program that is dedicated to helping your child become a strong and productive member of society armed with character, respect, and a healthy self-image. Equipped with these positive attributes, your child will have the inner strength needed to avoid the many temptations children face today.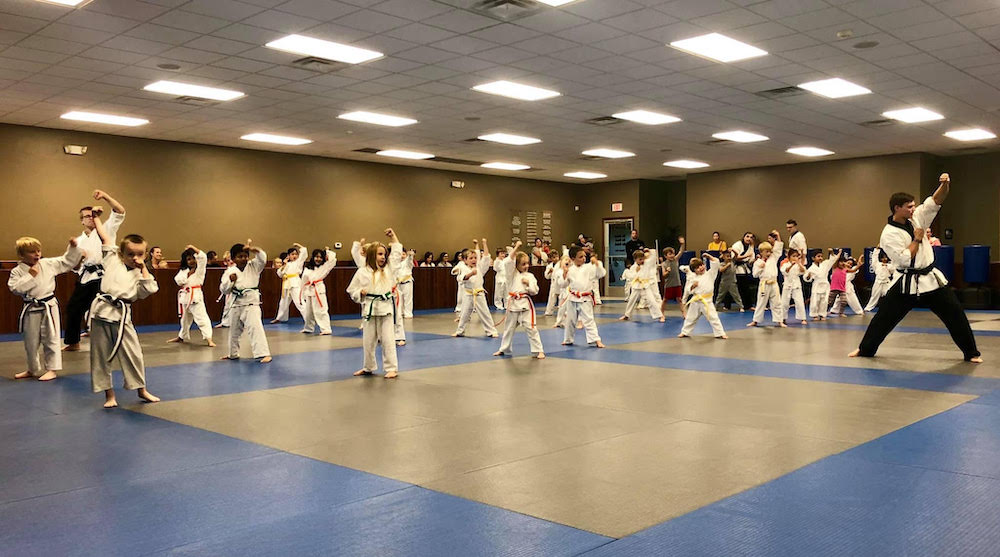 GIVE YOUR CHILD A KICK START WITH KIDS MARTIAL ARTS
Our dedicated staff and instructors have created a high-energy, challenging and fun Kids Martial Arts program that has age-appropriate classes that will challenge your child without ever leaving them behind.
Our Little Ninja program is designed specifically to help in the personal development of students between the ages of 4 and 6. Studies have shown that the core of a child's personality starts to develop at this time. Our Little Ninjas program teaches skills such as self-control, focus, respect, self-discipline, concentration, and perseverance.
At the same time, students will be learning in a fun and exciting environment to become the leaders of tomorrow!
Junior Achievers (Ages 7-13)
The Academy's Junior Achievers is a beginning program for karate students between the ages of 7 and 13. In this high energy class, we will be honing our student's life skills as well as their physical skills. In this class students will learn the CONFIDENCE to stand up to life's challenges, RESPECT for others as well as for themselves, FOCUS to do the best on the task at hand, the DISCIPLINE to do what they're supposed to do, even when they don't want to and a BLACK BELT WINNING ATTITUDE!
In addition, all beginner students learn the importance of Safety Awareness/Street Smarts and our personalized Karate Kids Fitness. This helps arm our children to stand up to the two biggest threats to them today - safety awareness and the growing problem of bullying.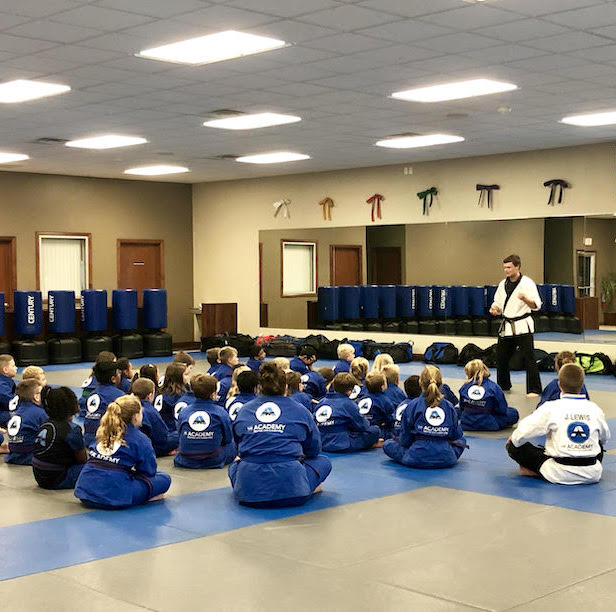 WE ARE MAKING OUR COMMUNITY STRONGER, ONE CHILD AT A TIME!
Here's just a sampling of what you can expect:
Critical self-defense skills your child needs to handle bullies, peer pressure and more
Leadership skills and character development that will set your child apart from the crowd
A newfound passion for physical fitness
Self-respect and self-confidence will skyrocket
Tech your child stranger awareness and personal safety
Improved listening and concentration skills will improve academic performance
GIVE YOUR CHILD AN EDGE IN LIFE AS EARLY AS THIS MONTH!
To learn more, just complete the short form on the top of this page. We'll give you all the information you need to get your child started in the fun and rewarding Kids Martial Arts classes at The Academy in Appleton.
Kids Martial Arts Program Age Groups
From Age 4 To 6 (Little Ninjas)
From Age 7 To 13 (Junior Achievers)